Columbus Day is a holiday that celebrates the landing of Christopher Columbus. It is a day of honoring his accomplishments and recognizing the Italian-American heritage. To many of us, it means a three day weekend and hopefully cooler fall weather. There are several events going on close to the Inn Above Onion Creek for Columbus Day weekend.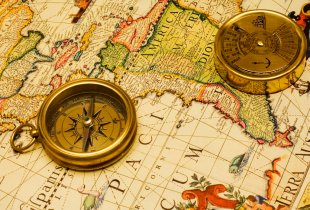 (Photo from: www.greetingcarduniverse.com/holidays/columbusday.asp)
Austin City Limits Music Festival
ACL is one of the most popular music festivals in the United States. It is so big that this year is the first year they have decided to split the event between two weekends. ACL is held at Zilker Park in downtown Austin and features over 130 musicians, local artists, local food vendors, and other outdoor activities.
Gruene Music & Wine Festival
This four day celebration consists of different themed days based around Texas, German, and New World traditions. If you love music, specialty beer, wine, food and crafts, you will love the Gruene Music & Wine Festival. Located in heart of the Gruene Historic District in New Braunfels, you are in driving distant to San Antonio and Austin.
Texas Mesquite Arts Festival
If you have a passion for home furnishings and handcrafted wooden items, the Texas Mesquite Arts Festival has become one of Fredericksburg's top festivals. Artists from all over will bring collections of sculpted mesquite wood ranging in items from large furniture pieces, to unique Christmas tree ornaments, sculpted vases and more!
Check out our website for rates and availability
here
!
-Bootsie the Cat